Integration of local storage into long-distance EV charging network (Project Fast-E SK/CZ)
Electric Mobility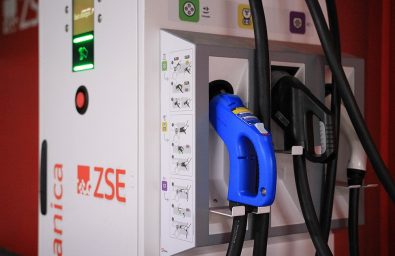 For ZSE Slovakia, a member of E.ON Group and e-mobility service provider, the objective was to analyse the future charging network requirements, technological development and impact of the expected broader e-mobility integration with the energy sector.
The Operator needed to evaluate the use of batteries at fast charging locations with limited grid capacity to optimise connection and operation costs. ZSE also intended to explore technical requirements of ultra-fast charging and business impact of 100+ kW charging.
A in-depth technical evaluation of battery storage options incl. cost-benefit analysis was delivered. Analysis of synergies between load balancing of the local grid and battery-assisted charging with consideration of ultra-fast charging was also developed.